Cocktail Drinks from 4 Peachtree Corners' Restaurants and Pubs
We curated six great drinks from 4 local restaurants and pubs that include Firebird's DBD and Noble Fin's We Got the Beef.
The Violet "B"
PUB TEN
B as in Beauregarde, this refreshing drink is appropriately made with muddled blueberries and basil. St. Germaine and Hendrix gin pair beautifully with notes of acai and agave. Soda water tops off this cocktail for a bubbly sensation.
pub10.com
5270 Peachtree Parkway, Peachtree Corners
678-691-5041
"DBD" Double Black Diamond Martini
Firebirds Wood Fired Grill
Although it's named after expert-level ski trails, this cocktail is reminiscent of sandy beaches rather than snowy slopes. The Firebar's signature drink, crafted from fresh vodka-soaked pineapple, makes for a delicious cocktail that goes down easy.

One Chill Mule
Firebirds Wood Fired Grill
Move over Moscow Mule, this new spin consists of pear elixir, lime juice, cranberry juice and Tito's Vodka. Owen's Ginger Beer gives it the classic Mule kick while the fruit medley keeps it sweet.
peachtree-corners.firebirdsrestaurants.com
5215 Town Center Boulevard, Peachtree Corners
Peachtree Corners Town Center
770-225-4662
The Cure
TEN BISTRO
Goodness in a glass…you won't feel guilty drinking this signature cocktail! It's full of antioxidants from a combo of blueberries, cucumber, cranberry, and agave, with Absolut Mandarin vodka and St. Germaine.
tenlocalflavors.com
5005 Peachtree Parkway, Peachtree Corners
770.375.8330
We Got the Beef
Noble Fin
Not usually a bourbon drinker? This cocktail will convert you with one sip! A twist on your typical Manhattan, Luxardo cherry liqueur and 18.21's tart cherry saffron bitters prove an excellent pairing. The bacon and cherry garnish give this cocktail a nice touch.

Angry Mary #2
NOBLE FIN
This gin-based drink is combined with local cocktail mixer 18.21's Rosemary Sage. Pom juice adds a subtle tartness, while a splash of Italicus, known as the "drink of kings" in the mid-nineteenth century, lends a complementary floral taste.
noblefinrestaurant.com
5260 Peachtree Parkway, Peachtree Corners
770-599-7979
Eight treats from a restaurant, three bakeries, a movie theater, and a chocolatier
Donut Bread Pudding from CMX CineBistro

Donut Bread Pudding
A twist on your favorite breakfast treat comes in the form of this decadent dessert. Made in-house and from scratch, it's the perfect balance of salty and sweet. The dough is soft and tender with lemon crème pâtissière and salted butterscotch — and to top it all off — a dollop of cinnamon whip cream. Donut Bread Pudding is just one of CinéBistro's tasty dessert options.

CMX CinéBistro
Town Center, 5180 Town Center Boulevard, Peachtree Corners
facebook.com/cmxcinebistropeachtreecorners
cmxcinemas.com
Guava Cheesecake
Mojitos Cuban American Bistro at the Forum has cleverly taken the classic Cuban treat of crackers with cream cheese and guava paste and transformed it into a cheesecake! It's their original, and also their signature, dessert — found nowhere else. The cream cheese is guava infused and the icing is made in-house as well. Cheesecake is an American favorite, while the guava adds a brilliant Cuban flair.
Tres Leches
A traditional Latin specialty, tres leches consist of three milks: evaporated, condensed and heavy cream. This moistened sponge cake is made fresh and in-house at Mojitos daily. The cake is garnished with a lush red cherry to top it all off. It's a sweet treat that will melt in your mouth. Delish!
Mojitos at the Forum
5161 Peachtree Parkway
Suite 630
Peachtree Corners
mojitosbistro.com
Quesitos
A traditional dessert from Puerto Rico, quesito is a puff pastry consisting of cream cheese and covered in sugar. The perfect shade of golden brown you see on the outside is a result of the caramelization of the sugar — absolutely mouthwatering! This treat pairs perfectly with a cup of hot coffee.
Strawberry Tart
Pablo's Bakery takes a unique approach to the classic strawberry tart dessert. It's prepared in-house, like many of their other treats. The dough is made like a cookie, then the tart and the frangipane are baked to perfection. It's topped with cream and, of course, fresh strawberries with little sprinkles of chocolate.
Pablo's Bakery & Cafe
5075 Peachtree Parkway, Suite 101
Peachtree Corners
facebook.com/pablosbakerycafe
(770) 676-5784
The Wonder Egg
The ultimate Easter treat is Peterbrooke's Wonder Egg! While a chocolate egg is exciting enough, break the Wonder Egg open for a pleasant surprise – chocolate covered popcorn! Are you the lucky winner? One of the eggs has an additional surprise hidden inside: a $100 gift certificate. Chocolate eggs are not the only indulgent treats. Peterbrooke also has chocolate bunnies, and a diverse array of them — whether it's vanilla, dark or milk chocolate you prefer. Most of their treats are made right in-house.

Peterbrooke Chocolatier
The Forum, 5135 Peachtree Parkway
Suite 930
Peachtree Corners
facebook.com/PeterbrookeAtlanta
(770) 817-8118
Cream Puffs
Cream puff? More like dream puff! Beard Papa's which originated in Japan, has the most fresh and natural cream puffs in the game. The puff shells and custard cream used to fill the delicious puffs are made fresh every day from scratch right in the kitchen! The natural ingredients include Madagascar vanilla beans. There are a variety of cream puff flavors to choose from, ranging from your classic vanilla and chocolate to more extravagant flavors, like crème brûlée and espresso.

Beard Papa's
Town Center, 5215 Town Center Boulevard, Suite 620
Peachtree Corners
facebook.com/BeardpapaATL
Image provided by Beard Papas
Custom Cakes
Don't let the name fool you. While cupcakes are Gigi's signature treat, there's more where that came from. Gigi's is a full-service, family-owned bakery that specializes in custom cakes that come in various sizes and designs. They offer themed cakes fit for any occasion, whether it's a birthday party or wedding. Pictured here is a semi-naked vanilla cake decorated with beautiful hand-piped flowers. It looks so good you almost don't want to eat it!

Gigi's Cupcakes
The Forum, 4880 Peachtree Corners Circle
Suite 1130
Peachtree Corners
gigiscupcakesusa.com/norcrossgeorgia
Image provided by Gigi's Cupcake
The newly opened CMX CinéBistro will serve 'Brunch and a Movie' on Saturdays and Sundays
CMX CinéBistro Peachtree Corners is unveiling a special brunch menu for guests to enjoy on the weekends. Beginning Saturday, March 23, moviegoers can experience 'Brunch and a Movie' on Saturdays and Sundays until 2 p.m. at the brand-new, luxurious dinner-and-a-movie theater – located in Peachtree Corners Town Center.
"Brunch is a favored weekend activity that foodies from every generation can enjoy," said Isaac Stewart, vice president of culinary development for CMX Cinemas. "Our new, thoughtfully crafted menu takes the typical brunch affair to the next level, creating a can't-miss dining experience that further elevates the theater as the preferred entertainment destination in Peachtree Corners and surrounding communities."
On the Menu
The luxury, world-class theater will serve brunch classics, including Chicken & Waffle Sliders, Steak & Eggs, Bread Pudding French Toast, Egg White Frittata, Braised Chicken Tostada, and Sausage Sliders. Guests can also spice up their order with a variety of individual or bottomless prosecco drinks from the bar, including the signature King of Prosecco cocktail with a King of Pops popsicle, or by warming up with Coffee with Dulce De Leche.
"We welcome guests to experience our new weekend brunch menu while watching the latest movies in one of our premium auditoriums, which feature comfortable, oversized reclining love seats," said Shane Pierce, general manager of CMX CinéBistro Peachtree Corners. "Our full from-scratch menu, including brunch, can also be enjoyed on our outdoor patio or in the spacious indoor lounge area."
CMX CinéBistro Peachtree Corners features six auditoriums with 90 to 100 lush oversized reclining leather love seats and provides the latest projection technology on curved high-gain screens with Barco 4K laser projectors, RealD XL 3D on silver screens and a digital 7.1 sound system. Movie ticket prices are $16 for adults and $14 for children. Matinee prices for shows earlier than 4 p.m. are $14, every day of the week.
The multifunctional theater also offers a private dining room available to rent for executive meetings and/or private celebrations. All areas, including the bar and auditoriums, are also available to reserve for VIP movie screenings, corporate events, celebrations and special occasions.
CMX CinéBistro Peachtree Corners is located in the back section of the new Peachtree Corners Town Center development, adjacent to the parking garage – offering free, ample parking, at 5180 Town Center Boulevard. It is a 21-and-over theater for all shows nightly after 6 p.m. Guests three and older are welcome for all shows 6 p.m. or earlier and must be accompanied by an adult over the age of 21. Proper ID is required. To enjoy in-theater dining, guests should arrive 30 minutes before showtime.
CMX CinéBistro currently offers the USL Closed Captioning System, Assisted Listening and Descriptive Narration for most films and most showtimes to enhance the hearing and visually impaired theater guest's movie-going experience.
For more information about CMX Cinemas, visit cmxcinemas.com or follow along on social media @cmxcinemas.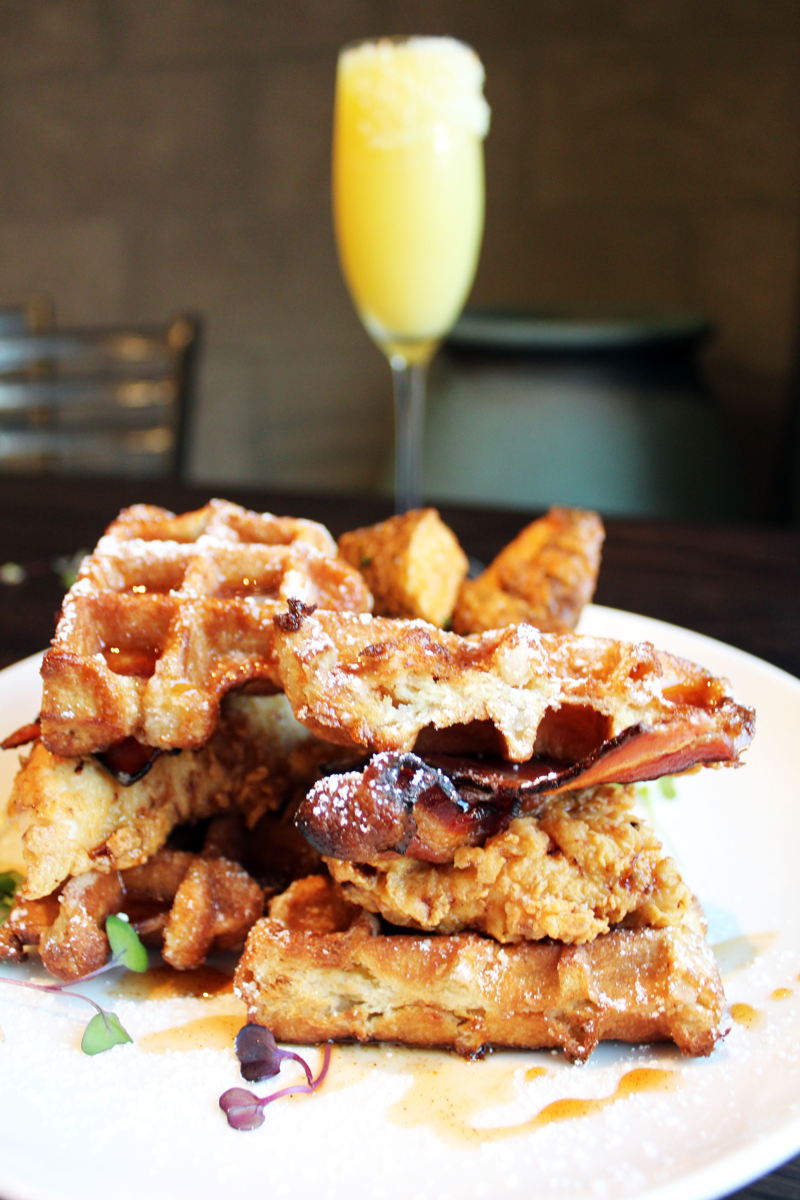 Firebirds Wood Fired Grill Spring Features Menu Infuses Popular Dishes with Fresh Seasonal Ingredients
Firebirds Wood Fired Grill, known for its bold flavors and classic American cuisine, brings fresh seasonal ingredients and smoky, grilled dishes to its new Spring Features menu, which includes Crispy Flounder Filet, Southwest Steak Salad, Wood Grilled Striped Bass and the Impossible Burgerä. Additionally, Firebirds has added refreshing seasonal cocktails to its FIREBAR® menu and refreshed its popular Kids Menu.
"These scratch-prepared menu items are perfect for spring," said Firebirds Executive Chef Steve Sturm. "They put a creative twist on our favorite dishes by adding fresh, seasonal ingredients to create a delicious dining experience for all."
Available from March 20 – April 30, the Spring Features menu includes:
Lunch
Impossibleä Burger – Delicious patty made from plants that tastes like beef, topped with Tillamook cheddar, vine-ripened tomato, pickles; served on a brioche bun
Crispy Flounder Filet Sandwich with lettuce, vine-ripened tomato, pickles and our
house-charred lemon tartar sauce
Southwest Steak Salad served over a salad of mixed greens, charred corn salsa, peppers, onions crispy tortilla and avocado, tossed in house-made salsa verde vinaigrette
Chef Steve's Steak Sandwich topped with Sam Adams beer cheese, crispy onions and
house-made spicy pepper relish on toasted focaccia bread
Dinner
Wood Grilled Striped Bass topped with our own charred corn salsa and served with a cool Mediterranean grains salad of cucumber, roasted peppers, tomatoes, feta and lemon vinaigrette
Steak & Shrimp wood-grilled flat iron steak topped with seared shrimp and creamy lemon-garlic sauce
Southwest Marinated Grilled Steak served with salsa verde, house-made pico de gallo, freshly sautéed asparagus and rice with smoked tomato and Southwest spice; topped with Cojita cheese
Lunch and Dinner
Buffalo Shrimp Flash-fried jumbo shrimp tossed with house-made buffalo hot sauce, served over chunky bleu cheese dressing
Ooey Gooey Butter Cake served with vanilla ice cream and fresh berries
"We are also happy to introduce our spring and summer cocktails that incorporate seasonal ingredients, perfect for when our guests want to relax and unwind," said Sturm.
Firebirds' hand-crafted seasonal cocktails such as the Slow Burn Margarita, Rosé All Day and The Icebreaker are available through the summer. Firebirds is also offering the only authorized wines of the most-watched and most-awarded HBO series of all time, Game of Thrones, for a limited time:
Game of Thrones Chardonnay: A rich palate of peaches, apricots, tangerine, Meyer lemon, baking spices and honey
Game of Thrones Pinot Noir: Fruit-focused with subtle tones of earthiness, vanilla, spice and toasted oak in the background
In addition to Spring Features, Firebirds has also changed up its well-regarded Kids Menu. This menu is inspired by the adult menu, with healthy new entrees such as the kids Wood Grilled Salmon, perfect for any young visitor.