Top 10 Brunch Places in Gwinnett County
This month in Peachtree Corners, Explore Gwinnett's Top 10 Brunch Places in Gwinnett County with co-hosts Victoria Hawkins and Rico Figliolini.
For more information about things to do in Gwinnett County visit https://www.exploregwinnett.org/
For more about Peachtree Corners or the Explore Gwinnett's Top Ten List visit https://livinginpeachtreecorners.com
The newly opened CMX CinéBistro will serve 'Brunch and a Movie' on Saturdays and Sundays
CMX CinéBistro Peachtree Corners is unveiling a special brunch menu for guests to enjoy on the weekends. Beginning Saturday, March 23, moviegoers can experience 'Brunch and a Movie' on Saturdays and Sundays until 2 p.m. at the brand-new, luxurious dinner-and-a-movie theater – located in Peachtree Corners Town Center.
"Brunch is a favored weekend activity that foodies from every generation can enjoy," said Isaac Stewart, vice president of culinary development for CMX Cinemas. "Our new, thoughtfully crafted menu takes the typical brunch affair to the next level, creating a can't-miss dining experience that further elevates the theater as the preferred entertainment destination in Peachtree Corners and surrounding communities."
On the Menu
The luxury, world-class theater will serve brunch classics, including Chicken & Waffle Sliders, Steak & Eggs, Bread Pudding French Toast, Egg White Frittata, Braised Chicken Tostada, and Sausage Sliders. Guests can also spice up their order with a variety of individual or bottomless prosecco drinks from the bar, including the signature King of Prosecco cocktail with a King of Pops popsicle, or by warming up with Coffee with Dulce De Leche.
"We welcome guests to experience our new weekend brunch menu while watching the latest movies in one of our premium auditoriums, which feature comfortable, oversized reclining love seats," said Shane Pierce, general manager of CMX CinéBistro Peachtree Corners. "Our full from-scratch menu, including brunch, can also be enjoyed on our outdoor patio or in the spacious indoor lounge area."
CMX CinéBistro Peachtree Corners features six auditoriums with 90 to 100 lush oversized reclining leather love seats and provides the latest projection technology on curved high-gain screens with Barco 4K laser projectors, RealD XL 3D on silver screens and a digital 7.1 sound system. Movie ticket prices are $16 for adults and $14 for children. Matinee prices for shows earlier than 4 p.m. are $14, every day of the week.
The multifunctional theater also offers a private dining room available to rent for executive meetings and/or private celebrations. All areas, including the bar and auditoriums, are also available to reserve for VIP movie screenings, corporate events, celebrations and special occasions.
CMX CinéBistro Peachtree Corners is located in the back section of the new Peachtree Corners Town Center development, adjacent to the parking garage – offering free, ample parking, at 5180 Town Center Boulevard. It is a 21-and-over theater for all shows nightly after 6 p.m. Guests three and older are welcome for all shows 6 p.m. or earlier and must be accompanied by an adult over the age of 21. Proper ID is required. To enjoy in-theater dining, guests should arrive 30 minutes before showtime.
CMX CinéBistro currently offers the USL Closed Captioning System, Assisted Listening and Descriptive Narration for most films and most showtimes to enhance the hearing and visually impaired theater guest's movie-going experience.
For more information about CMX Cinemas, visit cmxcinemas.com or follow along on social media @cmxcinemas.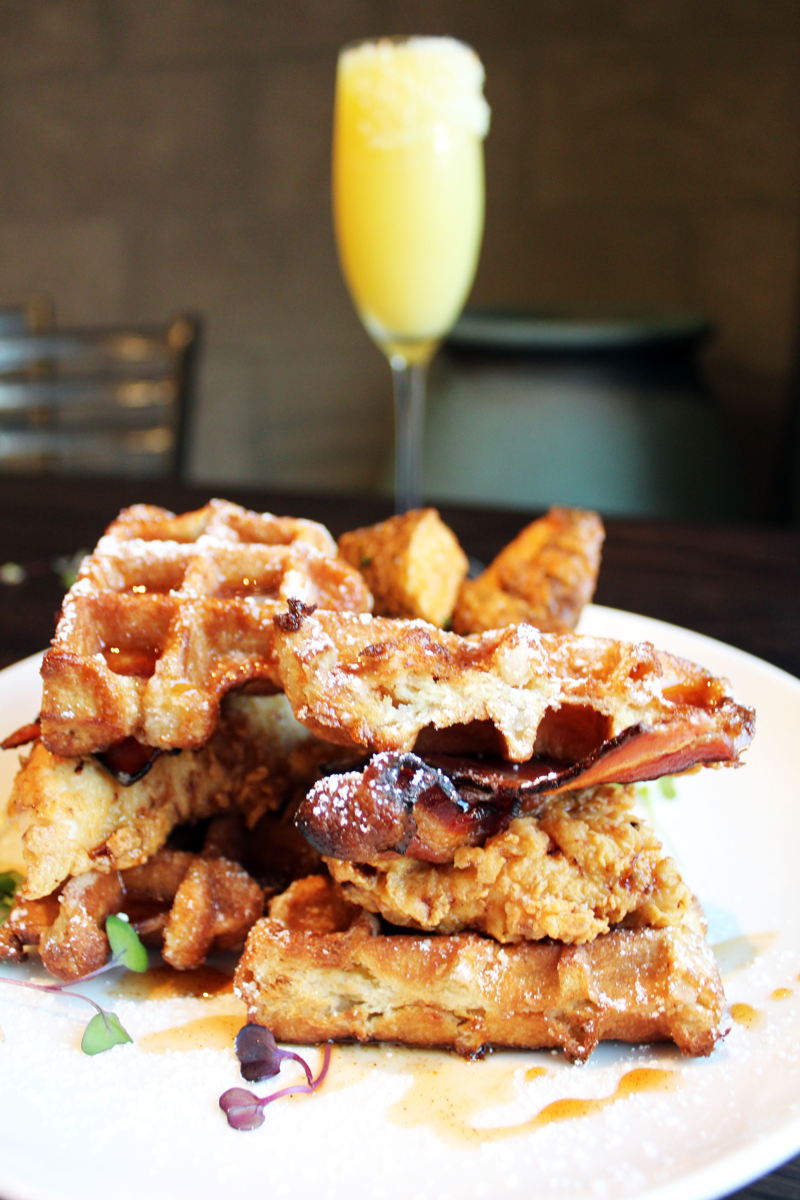 Firebirds Wood Fired Grill Spring Features Menu Infuses Popular Dishes with Fresh Seasonal Ingredients
Firebirds Wood Fired Grill, known for its bold flavors and classic American cuisine, brings fresh seasonal ingredients and smoky, grilled dishes to its new Spring Features menu, which includes Crispy Flounder Filet, Southwest Steak Salad, Wood Grilled Striped Bass and the Impossible Burgerä. Additionally, Firebirds has added refreshing seasonal cocktails to its FIREBAR® menu and refreshed its popular Kids Menu.
"These scratch-prepared menu items are perfect for spring," said Firebirds Executive Chef Steve Sturm. "They put a creative twist on our favorite dishes by adding fresh, seasonal ingredients to create a delicious dining experience for all."
Available from March 20 – April 30, the Spring Features menu includes:
Lunch
Impossibleä Burger – Delicious patty made from plants that tastes like beef, topped with Tillamook cheddar, vine-ripened tomato, pickles; served on a brioche bun
Crispy Flounder Filet Sandwich with lettuce, vine-ripened tomato, pickles and our
house-charred lemon tartar sauce
Southwest Steak Salad served over a salad of mixed greens, charred corn salsa, peppers, onions crispy tortilla and avocado, tossed in house-made salsa verde vinaigrette
Chef Steve's Steak Sandwich topped with Sam Adams beer cheese, crispy onions and
house-made spicy pepper relish on toasted focaccia bread
Dinner
Wood Grilled Striped Bass topped with our own charred corn salsa and served with a cool Mediterranean grains salad of cucumber, roasted peppers, tomatoes, feta and lemon vinaigrette
Steak & Shrimp wood-grilled flat iron steak topped with seared shrimp and creamy lemon-garlic sauce
Southwest Marinated Grilled Steak served with salsa verde, house-made pico de gallo, freshly sautéed asparagus and rice with smoked tomato and Southwest spice; topped with Cojita cheese
Lunch and Dinner
Buffalo Shrimp Flash-fried jumbo shrimp tossed with house-made buffalo hot sauce, served over chunky bleu cheese dressing
Ooey Gooey Butter Cake served with vanilla ice cream and fresh berries
"We are also happy to introduce our spring and summer cocktails that incorporate seasonal ingredients, perfect for when our guests want to relax and unwind," said Sturm.
Firebirds' hand-crafted seasonal cocktails such as the Slow Burn Margarita, Rosé All Day and The Icebreaker are available through the summer. Firebirds is also offering the only authorized wines of the most-watched and most-awarded HBO series of all time, Game of Thrones, for a limited time:
Game of Thrones Chardonnay: A rich palate of peaches, apricots, tangerine, Meyer lemon, baking spices and honey
Game of Thrones Pinot Noir: Fruit-focused with subtle tones of earthiness, vanilla, spice and toasted oak in the background
In addition to Spring Features, Firebirds has also changed up its well-regarded Kids Menu. This menu is inspired by the adult menu, with healthy new entrees such as the kids Wood Grilled Salmon, perfect for any young visitor.
Farm Burger Brings Locally Sourced, Grassfed Beef Burgers to New Town Center Location
Grassfed burger restaurant Farm Burger has opened in Peachtree Corners' Town Center at 5170 Town Center Blvd. The "ethical burger" restaurant group offers high-quality, locally sourced ingredients, including 100 percent grassfed, grass-finished beef burgers, as well as chicken burgers, vegan offerings, farm-fresh salads and more.
The Peachtree Corners Town Center location is Farm Burger's sixth restaurant in Georgia, joining locations in Decatur, Dunwoody, Buckhead, Grant Park and inside the Mercedes-Benz Stadium. The fast-casual eatery also has restaurants in Alabama, California, North Carolina and Tennessee, bringing the brand's total footprint to 13 locations across five states.
"In true Farm Burger fashion, we have grown organically since opening our first Decatur store in 2010," said George Frangos, co-founder of Farm Burger. "We don't have a copy-paste growth model. For us, it's about establishing roots, cultivating relationships and nourishing community in every market we call home. We have wanted to bring Farm Burger to Peachtree Corners for a while and are thrilled to open in a thriving new development like Town Center. We are excited to share the Farm Burger experience with this community and the surrounding areas."
As part of the opening, Farm Burger partnered with Norcross High School to raise money for the Norcross High School Foundation for Excellence during its private Friends & Family preview events. A registered 501c3, the Foundation helps to bridge the gap between state and county funding and ensures the success of all Norcross High School students through academics, arts and athletics.
Founded in 2010 by organic rancher Jason Mann and seasoned restaurateur George Frangos, Farm Burger is an ethical burger restaurant group committed to leading the fast-casual industry in forging a sustainable food future. Farm Burger crafts 100 percent grassfed, grass-finished beef burgers, dry-aged and ground fresh, as well as other locally sourced menu items, with an emphasis on in-house production of cured meats, pickles, sauces, jams and preserves.
"At Farm Burger, we believe that good food begins on the farm," Mann said. "Our goal has always been to reroute the traditional supply system to function less like a corporation and more like an ecosystem. Farm Burger exists as the crosspoint between consumers and farmers to educate communities on where their food comes from and why it matters. Our cattle are fattened and finished on sweet grass, never fed antibiotics or growth hormones, and always humanely raised and handled. Our menu is simple but thoughtful, crafted by chefs who want to honor the integrity of ingredients. We're grateful for the opportunity to support farmers across the state of Georgia, and here in Peachtree Corners."
In addition to in-house dining, Farm Burger has a number of catering options to accommodate parties big and small. From fresh deliveries to 100 percent grass-fed beef burgers grilled on site, the restaurant's event coordinators work to create customized spreads for every occasion. Farm Burger also offers a loyalty app, which allows customers to order ahead, earn rewards and invite friends to join the Farm Burger community.
Farm Burger Peachtree Corners is located at 5170 Town Center Blvd, Peachtree Corners, GA 30092.
For more information, visit www.farmburger.com.